Interagency Committee for Change by Women (ICCW)
Creating positive change throughout Montana by engaging state employees in promoting and enhancing opportunities for women.
Upcoming Events
Resources
Officers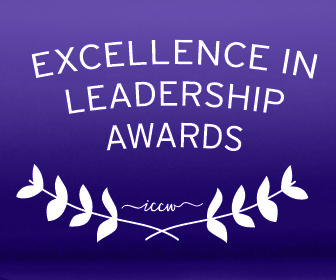 HISTORY
---
ESTABLISHED IN 1977 BY EXECUTIVE ORDER OF GOVERNOR TOM JUDGE, THE INTERAGENCY COMMITTEE FOR CHANGE BY WOMEN (ICCW) REPRESENTS THE EMPLOYEES OF STATE AGENCIES ON ISSUES INCLUDING EQUAL EMPLOYMENT , SEXUAL HARASSMENT, PROFESSIONAL DEVELOPMENT AND WORK-LIFE BALANCE. ICCW HAS WORKED WITH EVERY GOVERNOR SINCE GOVERNOR JUDGE TO IMPROVE THE OPPORTUNITIES FOR AND PARTICIPATION OF WOMEN IN STATE GOVERNMENT. 
Learn about ICCW's founder, Joan Duncan's experience: read her oral history, and a 2007 newsletter highlighting her accomplishments in 1976.